Nibbles, Novelists and New Beginnings
Hooray! We are thrilled to announce our first In-Person Fundraiser since early 2020!
You are invited to celebrate with us at our 3rd or what would have been our 4th Annual Nibbles, Novelists and New Beginnings Dinner Fundraiser. Due to the continued COVID restrictions we have scheduled our Annual Event (normally held in May) for Wednesday, September 29, 2021.
About The Event
Nibbles, Novelists and New Beginnings will surely be an event guests won't soon forget. The night will feature a stellar line up of celebrity authors including Heather Dugan, Tracy Brogan, and Susie Finkbeiner. We are thrilled to welcome back our Emcee, Terri DeBoer, Meteorologist from WOODTV and Co-Host of eightWest who will not only serve as our Emcee for the evening but will be a featured author as well!
You, your colleagues and friends will enjoy cocktails, dinner and networking time with each other and fabulous best-selling authors. The event will be held at The Legacy at Hastings and it sure to be an evening to remember. Attendees from past years can't say enough about how much they enjoyed this event. Please plan to join us!
Sponsors
Thank you to our early sponsor: Rhoades McKee, Attorneys at Law
We are happy to answer any questions you may have and/or for ticket or sponsorship information – please call us at 269.804.6021 or via email at janie@greengableshaven.org.
Tickets
Individual Tickets are available for $50 and Table Sponsorships are available. Visit our website to pay via PayPal or mail a check for $50 to PO Box 388, Hastings 49058.
Heather Dugan | Author & Speaker
Tracy Brogan | Author
Susie Finkbeiner | Author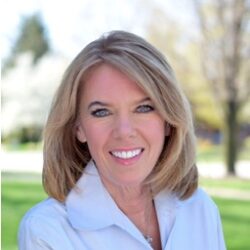 Terri DeBoer | Emcee, Author